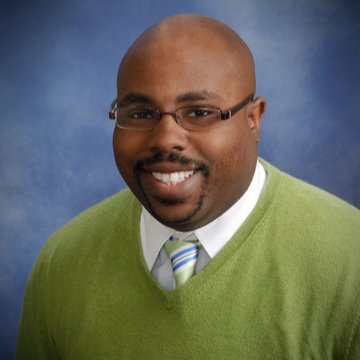 Authentic Education Consultant
Terrance joins Authentic Education's DC Standards Team with more than a decade of experience in elementary and middle school education to the position. Currently, Terrance serves in the capacity of 5th/6th Social Studies Teacher, and the K-8 Social Studies Curriculum Coordinator at the Friends Community School in College Park, MD. Prior to joining Friends Community, he was a 7th Grade Ancient Civilizations teacher at Paul Public Charter School in Washington, DC.
Terrance began his teaching career in Boston, MA where he worked in public and charter schools and helped to design a global geography course where students study the regions throughout the world from historical, geographical, economic, political, and cultural perspectives. He brought that same kind of historical thinking to his role at Paul, encouraging student individuality through a culturally relevant curriculum that embraces diversity. Terrance also brings experience in special education and teaching computer science.
When Terrance is away from the classroom, he enjoys cooking, reading a good book, and watching his beloved New England Patriots.