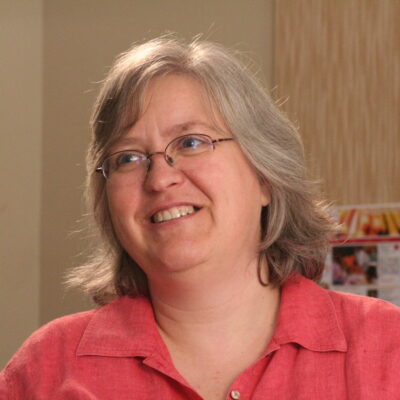 Authentic Education Consultant
Co-Founder and former President of Authentic Education
Denise Wilbur's expertise weaves together many years of teaching experience in social studies, English, and ESL at the middle school, high school, college, and adult education levels with experience in curriculum development, school administration, and academic support. She holds a B.A. from Wesleyan University and is completing her M.A. in history at Trinity College.
In addition to her school-based educational work, Denise has worked in international economic development, designing and directing projects to assist Third World artisan groups in refining and marketing their crafts. Most notably, she led the renewal of crafts cooperatives in Hungary, after the fall of the Berlin Wall.
At Authentic Education, Denise specializes in helping educators teach through Essential Questions, develop learning through classroom dialogue, and use textbooks wisely and effectively. In the past year, Denise has also consulted at the state level in the revision of learning standards, written the core of a district-wide curriculum in three core subject areas, and created a set of videos on teaching for understanding. Denise was the editor of the now-retired e-journal, Big Ideas.
Areas of expertise:
As a professional development workshop presenter, Denise specializes in:
designing and teaching through essential questions
performance assessment for transfer
learning through dialogue ("Beyond Socratic Seminar")
As a consultant and curriculum writer, Denise specializes in:
the framing of school and district curriculum through overarching essential questions and anchor units
bringing consistency to grading through common assessments, team grading, and the use of generic rubrics, and effective practices in teaching for understanding